The DIY studio is a pilot initiative that offers staff a facility to create purposeful educational videos with ease. It has been designed to provide a user-friendly and efficient experience that minimises the need for post-production (e.g. editing, adding titles).
This is how you're teaching and learning content probably looks like now, but you can go from this, to this.
Hi, my name is Tim and I'm an Educational Technologist here within LTC. I'm here in our newly developed DIY Studio, which is able to be booked by staff to create purposeful video for your teaching and learning content.
The studio provides a user-friendly hardware and software solution that assists staff in creating high quality video content. From the moment you walk through the door, the studio will guide you step by step to Prepare, Practice and Record. I'm about to record a quick video. Let me show you how it's done.
The studio setup is fully run by the Stream Deck control panel. In the Prepare stage, the control panel will guide you through the process of setting up the studio. (Testing, testing, 123. Just getting it right). You are then able to record a practice recording, allowing you to become familiar with the recording controls, switching views and annotating with digital annotation.
Once you are comfortable with the studio, press the record button to start the countdown to record your high quality, purposeful video recording.
Once you're recording is finalised, it will be available within the videos folder on your desktop, ready to be uploaded to Echo360 or OneDrive.
We look forward to using this facility to enhance the quality of your teaching and learning content.
Learn more about the studio
See how easy it is to record video content for your subject using the DIY studio in this 2 minute video.
To book, contact ltc-central@uow.edu.au.
In the studio you can:
record high-quality videos
write, draw and annotate videos
switch seamlessly between camera views while recording (e.g. live switching between slides, document camera, talking head etc.)
add titles to videos
use the confidence monitor to view videos in real time from the student perspective
practice, review and improve video delivery skills
As new functions and refinements are added to the DIY studio for a more seamless recording expierence, images on this page may differ from the current studio setup.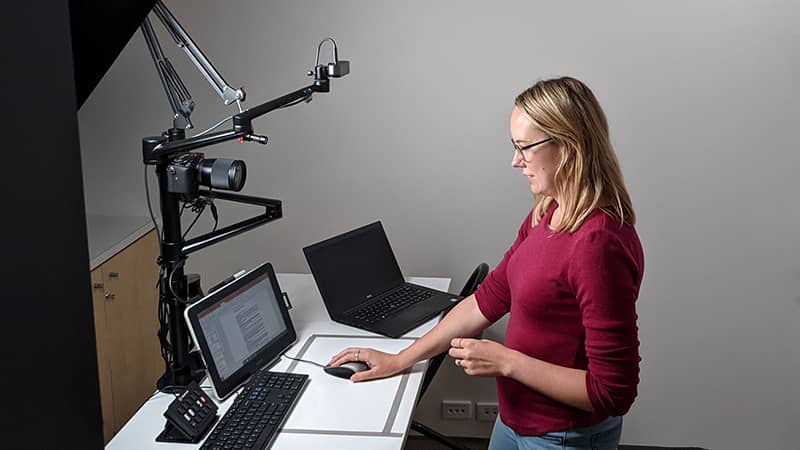 The DIY Studio is very well set-up for recording high-quality materials. The studio is user friendly, with many visual cues to help guide you through the recording process. The support from the staff running the studio has been superb, and I was made to feel really comfortable using the space. When you arrive everything is set up ready to go, so you don't need to waste time fixing any tech issues. I would highly recommend the DIY studio to all staff who need to record materials, not just because the sound and picture quality is fantastic, but because it is so intuitive and easy to use.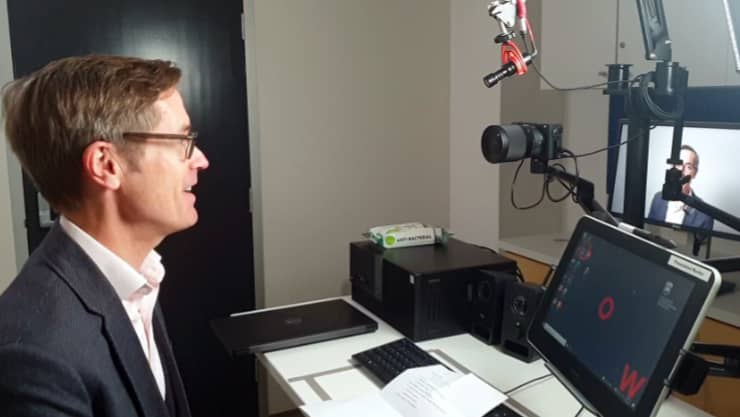 Academic staff across the institution will find this is a great facility as we launch our Blended Learning Enhancement Initiative where we're seeking to significantly improve and enhance the use of digital resources in our teaching.